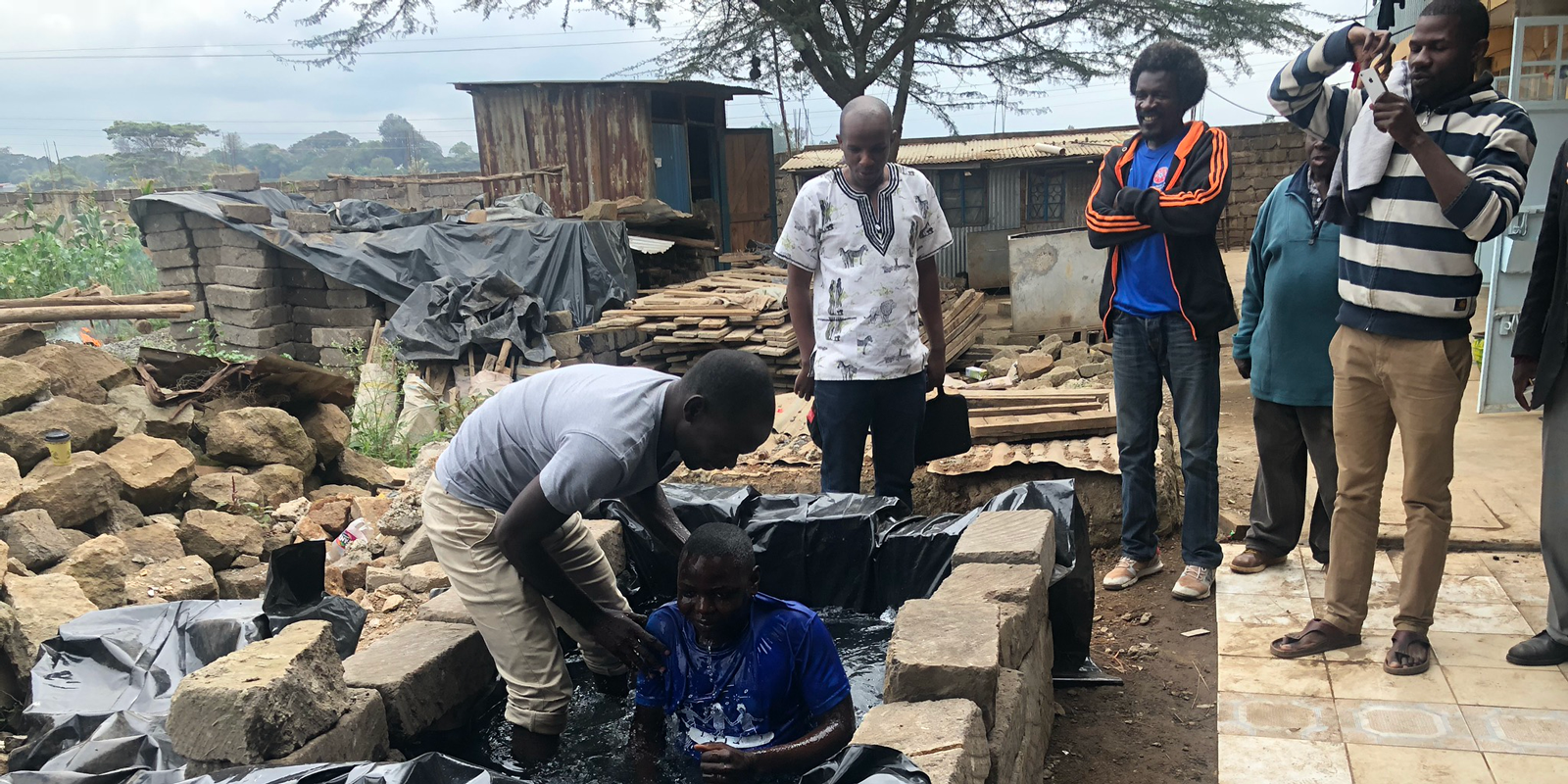 Transformation!
Antony was 10 years old when his alcoholic father left his mother. Antony's mother did not want to take care of Antony so she left him. Antony found himself alone on the streets of Nairobi with no one to help him survive. Antony soon discovered a group of boys like himself, alone in the world with nobody to love them. They welcomed him into their family of street boys. Like most street boys, Antony began finding ways to get money to buy food. He could beg or find metal and plastic to recycle. With no one to care for him, Antony found comfort in drugs. These drugs chased away his hunger pains and made him forget about the family he had.
Antony's drug of choice was glue.  Glue is a highly addictive rubber cement that the boys purchase from "glue dealers." It comes in a plastic coke bottle, which makes it easy for the boys to hold in their mouths next to the opening in order to inhale the fumes for a high. At 16 years old Antony had lived on the street for more than 6 years and could not be found without a bottle of glue. He would not even lift his head to converse with anyone. The glue kept his mind confused and he was incoherent. One night Antony passed out from sniffing too much glue and a street man sexually assaulted him. All the boys on the street knew of what happened.  Boys as young as ten years old would beat Antony.  He would sit with his head down, not caring enough to stop them from harming him. Antony had no hope in life.
Antony would come to our Bible studies weekly, never showing any interest in what was being taught.  Like many of the boys, he would get the free food and go on his way. After one of the Bible studies, Antony approached us and said he would like to change his life. A little skeptical, we gave him the task of coming to our activities sober. Staying sober for a few hours a week seems like a small task to most people, but for Antony, this was an enormous challenge. Soon Antony was at all the activities throughout the week, and he came consistently sober. Impressed, but not totally convinced, we decided to start giving him tasks to help with the ministry. We asked him to start helping by cooking and cleaning with us during the week. God set a fire in Antony's heart. Because of this drastic change in his behavior, we were compelled to help him change his life even more.  We took Antony into our 4 step program and began working with him on a personal level, discipling him so that he could see his true worth in Christ.  Antony began attending the church in the neighborhood of our program. The people at the church immediately saw the potential in him and Antony soon became the leader of the youth group. Antony also did very well in the program and went on to do a course in plumbing and welding. He now leads other street boys in Bible studies and prayer and is a skilled plumber. Antony is still a work in progress, but he now has been given the tools to help him succeed in life. Antony is a transformed life.
Learn more about missions in Kenya (Facebook).